TWO SUCCESSFUL FUNDRAISING OPTIONS—CHOOSE ONE OR BOTH!
Our High-Profit Christmas Wreath Fundraising Programs
We designed our Fundraising Programs to maximize the value of the time and effort you and your members volunteer to raise funds. The simplified process ensures our "Guaranteed to Succeed" fundraiser will be an effective, worthwhile venture for your organization. Choose the Program option that suits you best: Traditional, Online, or both!
Traditional Program
With our Traditional Fundraiser, your members take customer orders and personally deliver the products.
THE PROCESS:
Members use provided materials to sell evergreen products and take orders in-person.
Group leader consolidates orders and submits them to Mickman Brothers, who will then ship all handcrafted orders to the organization in bulk.
Members deliver products to their customers and collect payments.
THE BENEFITS:
High profit margins, set by you
Lower prices for your customers
Valuable learning experience by doing a personal "ask"
Personal Fundraising Coach to enhance sales
Online Fundraiser
This easy Fundraising format allows orders to be placed online and shipped directly to your customers.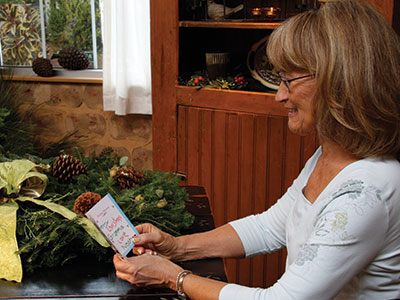 THE PROCESS:
Direct customers to GiftItForward.com to shop for holiday evergreens using your UNIQUE FUNDRAISING CODE.
Holiday evergreen gifts are delivered directly to recipients via FedEx with a personal holiday greeting message.
You earn $8.00 for every holiday evergreen sold using your FUNDRAISING CODE.
THE BENEFITS:
Easy ordering for multiple recipients nationwide
Access to multiple customers via your social networking sites and email
Personal Fundraising Coach to enhance sales
Less effort: we handle ALL product deliveries for you
OUR SELECTION OF FRESH, FESTIVE PRODUCTS OFFER SOMETHING FOR EVERYONE
Handcrafted Christmas Wreaths & Holiday Evergreen Products
Everyone will love welcoming home friends and family for the holidays with our beautiful wreaths and evergreens.
We showcase our products and highlight our programs, giving everyone a chance to see what makes us the top national Christmas Wreath provider for youth groups, nonprofits, scout troops, lions clubs, school groups, church organizations, and more.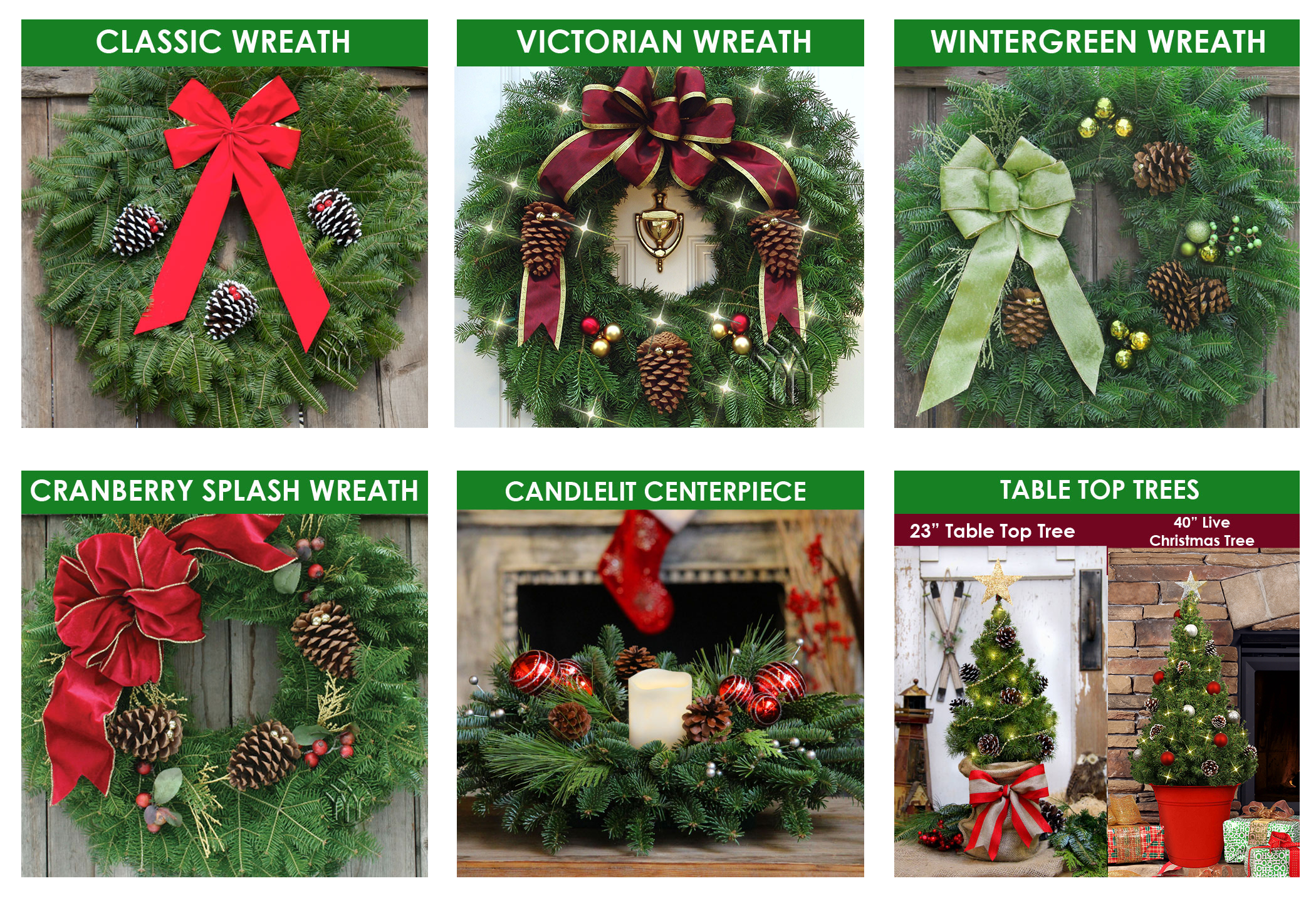 Get Started
Call us at 1-800-446-4229 or email Alma Arroyo at alma.arroyo@mickman.com
OUR TESTIMONIALS SPEAK FOR THEMSELVES.
See what customers say about our Products.
more testimonials
Boy Scout Troop 70 is based in Lewisburg, West Virginia, and incorporates international travel as an important part of its activity program. This helps keep the older Scouts active in the Troop and provides them with the opportunity to learn about other countries and cultures, develop self-confidence, and better understand …
Thanks so much to Mickman Brothers Wreaths for providing such an amazing fundraiser opportunity to our High School dance team. We have had so many compliments on the beautiful wreaths and we have raised funds needed to attend nationals in California this year.
The George Ranch High School Theatre Booster club participated in the Mickman Brothers wreath fundraiser for the first time last winter. Our theatre group is small but mighty! In its short four year existence our talented kids have been honored with numerous acting awards from the Houston theatre community, the University I…
Mickman Brothers helped our Scout Pack enjoy a 4 day 3 night camp trip to Cub World this year. I would also like to report that with the help of Mickman Brothers Fundraiser we were able to send 24 boys to camp this summer.

We have never tried to sell anything other than popcorn in the past to help support the pack and wo…