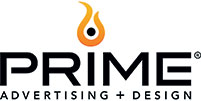 OUR TESTIMONIALS SPEAK FOR THEMSELVES.
See what customers say about our Products.
more testimonials
This is the simplest fundraiser to sell! Quality product and very satisfied customers bring people back year after year to order again and again. It is as simple as that. Most of our customers come to us to place their order early, that is how well liked the product is in this area. The profits help defray costs for the ind…
Hello,
A merry Christmas to you all too. It was a pleasure to work with your company in our fundraising efforts. I was very pleased with everything from the informational packets to the end. Never has it been so easy!!! Thank you again.
Thanks again for everything!"
Thanks so much to Mickman Brothers Wreaths for providing such an amazing fundraiser opportunity to our High School dance team. We have had so many compliments on the beautiful wreaths and we have raised funds needed to attend nationals in California this year.
Mickman Brothers helped our Scout Pack enjoy a 4 day 3 night camp trip to Cub World this year. I would also like to report that with the help of Mickman Brothers Fundraiser we were able to send 24 boys to camp this summer.

We have never tried to sell anything other than popcorn in the past to help support the pack and wo…