Life, Light, and Illumination.
We'll Light the Way to a Brighter Future

---
Mickman Brothers Landscape Lighting Professionals
LIGHT: Brighten your walkways, illuminate trees and bring life to your outdoor space.
SAVE: Upgrade older, inefficient systems with new energy and money saving LED systems.
SAFE: Lighten up your walkways, driveways, patios and other dark areas around your home.
ENHANCE: Bring your home's curb appeal to the next level – especially at night.
SECURITY: Add a measure of safety and security, deterring nightime crime.
FUN/RELAX: Set the mood for outdoor parties on your patio or around a pool.
---
New Landscape lighting System Installations
Residential and Commercial landscape lighting solutions
Design and Install
New LED lighting systems, color options available
High Quality Fixtures and components
Professional staff of "Illuminologists"
Prices starting at just $1,500 for an expandable starter system
Lighting System Upgrades/Add-Ons
New Fixtures and timers
Retrofit to LED bulbs
Astronomical timers
Extend current systems
Compatible systems
Color light options
Landscape Lighting Service/Repairs
Annual system checks and adjustments
Clean lenses
Realign Fixtures
Adjust and Inspect
Troubleshoot electrical issues
System Add-Ons

Twin Cities Landscape Lighting specialists are here to install, maintain, upgrade or repair your landscape lighting system. Whether you are located in Ham Lake or Lakeville, Maple Grove, or Mahtomedi or any city in between, Mickman Brothers can service any system, even if we didn't install it. Mickman Brothers provides affordable, trusted, professional landscape lighting services!
We'll help you answer the questions – "Landscape lighting Twin Cities" and "Landscape lighting near me".
Fill out the form to the right or give us a call at 763-413-3000 to inquire more about your Landscape Lighting project today.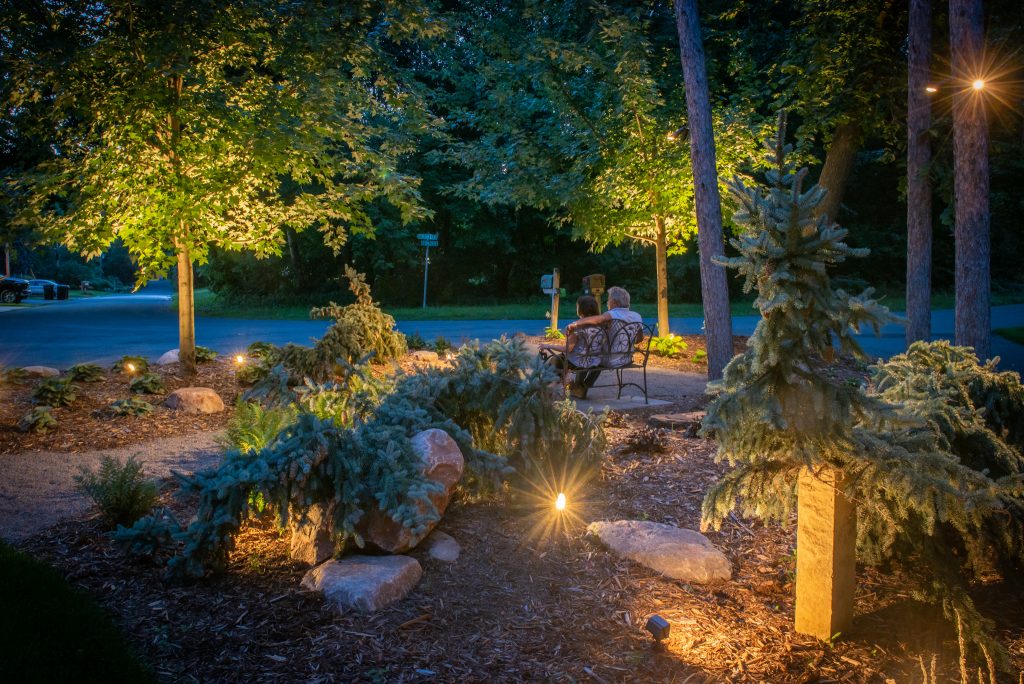 Check out other Landscape Lighting Projects in our Gallery HERE